Fall 2017 Participants are here!
Map of Regions for Reference
Dartmouth Lake Sunapee
Great North Woods
Lakes
Merrimack Valley
Monadnock
Seacoast
White Mountain
Map of Regions for Reference
(338) Aaron T Brown
League Member

154 Putnam Hill Road
Lyndeborough, NH 03082
(603) 930-8304
aarontbrown@tds.net
My wife Susan Q Brown and I will be showing her paintings and my original handpulled prints and large scale steel sculpture.
We will be serving wine and cider and cheese and crackers.
Hours:
Nov 4 - 10:30 AM-5:00 PM
Nov 5 - 10:30 AM-5:00 PM
(115) Ann Trainor Domingue studio
39 High Street
Goffstown, NH 03045
(603) 497-8080
domingue@comcast.net
http://wwww.anntrainordomingue.com
Visit my little barn working studio and then view an extensive selection of original artworks, prints, note cards and more in my historic 1910 home in Goffstown village. This show and sale will have the largest selection of work available all in one convenient location. All work is New England inspired--its landscape and its people living and working together in harmony. More details to come. Visit my galleries in New England as noted on my website: anntrainordomingue.com
Hours:
Nov 4 - 10:00 AM-4:00 PM
Nov 5 - 10:00 AM-4:00 PM
(194) Art 3 Gallery
44 West Brook Street
Manchester, NH 03101
(603) 668-6650
info@art3gallery.com
Politics, catastrophes, walls and woes—some days the world is overwhelming! With that in mind,Art 3 Gallery is presenting a gallery full of new works to offer our visitors A WELCOME DIVERSION. Over 75 artists have submitted work that is a diversion for them--new perspectives, new colors,new medium--different variations for them creating A WELCOME DIVERSION for the eyes and soul! Oils acrylics, watercolor, glass, and sculpture by regional and national artists on display through January 12.
Hours:
Nov 4 - 9:00 AM-3:00 PM
Nov 5 - Not Open-Not Open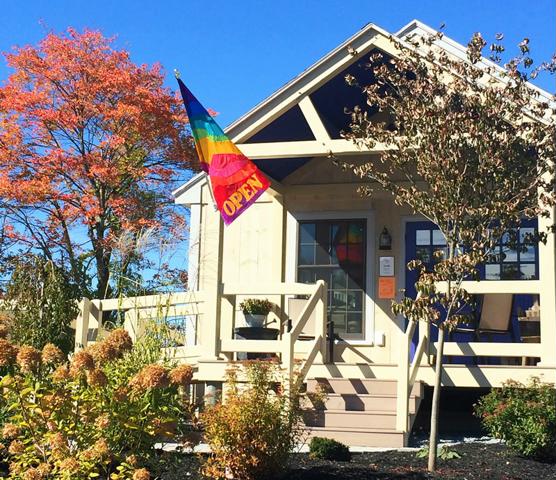 (105) Cornerstone Design at TWIGGS Gallery
League Member

254 King Street
Boscawen, NH 03303
(603) 796-2899
adele@cornerstonedesignnh.com
http://www.cornerstonedesignnh.com
Adele V Sanborn is a calligrapher and mixed media artist, and would like to invite you to join her as she opens her working studio in Boscawen. She will be doing a different demonstration each day. Everything from calligraphy, paste paper, book making, to watercolor stamping. Adele is introducing some new pieces from her Sweet Pea line of graphics, new journals and shadow boxes as well as new Winnie the Pooh quotes and some brand new calligraphy, both matted & framed.
Hours:
Nov 4 - 10:00 AM-4:00 PM
Nov 5 - 10:00 AM-4:00 PM
(111) Creative Ventures Gallery
411 Nashua Street
Milford, NH 03055
(603) 672-2500
creativeventures@comcast.net
http://creativeventuresfineart.com
Creative Ventures Gallery provides working space and visibility for 6+ talented local artists. We have recently relocated from 101A in Amherst to larger quarters right down the street on Nashua Street in Milford. The gallery showcases works in oil, drawing, acrylic, watercolor, pastels, mixed media and other two-dimensional art including original prints. During the weekend, will be painting demos going on throughout and special talks on Art History. Come see what the chatter is about.
Hours:
Nov 4 - 10:00 AM-4:00 PM
Nov 5 - 11:00 AM-3:00 PM
(189) End of the World Artists
1419 Dodge Hill Road
Henniker, NH 03242
(603) 770-1010
sherkamman@mac.com
Come visit End of the World Artists and find beauty that will enhance you and your surroundings. You will see fine art images of light on landscape and fine feathered friends from fine arts photographer Sher Kamman, unique earrings and necklaces of off loom bead weaving with handmade lamp work, vintage and seed beads and crystals from jeweler Elizabeth Moulton, and landscape oil paintings and Yupo abstracts from fine artist Ann Saunderson. Wonderful gifts for you and others in your life!
Hours:
Nov 4 - 10:00 AM-4:30 PM
Nov 5 - 10:00 AM-4:30 PM
Other participants at this location:
Elizabeth Moulton Jewelry
Ann Saunderson Fine Art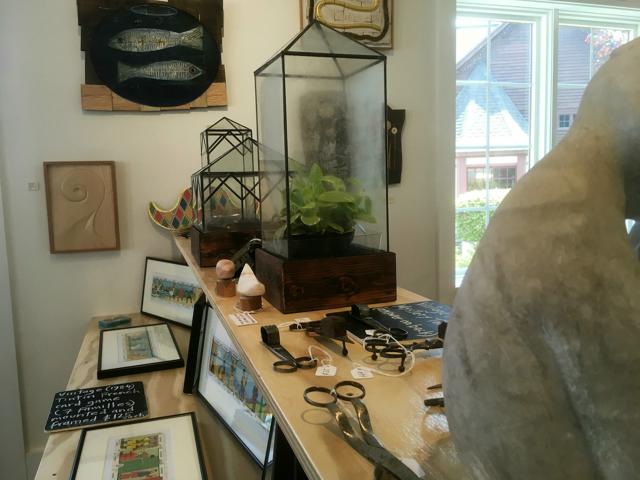 (195) Hexagon 101
292 Rt. 101
Amherst, NH 03031
(603) 213-4379
mike@mklineart.com
Hexagon 101 features contemporary artworks by Mike Kline along with a wide range of unique, handmade objects and vintage items from France. Enjoy the peaceful atmosphere with a cup of tea or coffee from the Nespresso counter. All original artworks 10% off during the NH Open Doors weekend!
Hours:
Nov 4 - 10:00 AM-5:00 PM
Nov 5 - 10:00 AM-5:00 PM
(172) HOLLIS ARTS SOCIETY
28 Depot Road
Hollis, NH 03049
(978) 597-5749
studiomvm@verizon.net
http://www.hollisartssocietynh.com
10th Anniversary Annual Show & Sale! November 4th & 5th from 9:30 to 4:00. 26 local area artists will be exhibiting their engaging fine art & crafts. Media on display will include; paintings, drawings, photography, ceramics, sculpture, textiles, fused glass and jewelry. Chat with the artists on site, enjoy amazing art and enjoy some refreshments!
Hollis Arts Society meetings are the 3rd Wed. of the month (except July). Lawrence Barn 7pm
Presenters and light refreshments. FREE
Hours:
Nov 4 - 9:30 AM-4:00 PM
Nov 5 - 9:30 AM-4:00 PM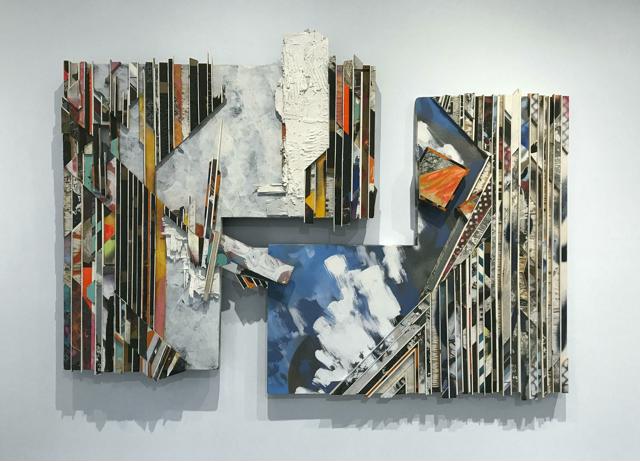 (179) James Chase Studio
21 West Auburn Street/Studio #29
Manchester, NH 03101
(603) 361-4379
james@neverfading.com
James Chase is a mixed media artist and Director of Community Education/ faculty member at the New Hampshire Institute of Art. He is a well as a board member for Rochester Museum of Fine Arts. He's a national and international exhibiting artist, merging painting, printmaking and photography. Since 2009, he has been featured in over 40 art exhibitions.
This studio is also home to Photographer Jenna Deluca, Master Bench Jeweler Susan Palazzolo and Painter Charles Allen.
Hours:
Nov 4 - 10:00 AM-4:00 PM
Nov 5 - 10:00 AM-4:00 PM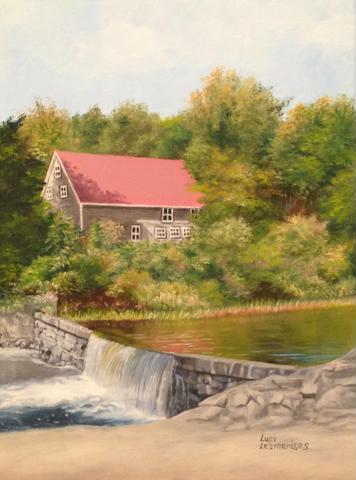 (118) Luci Lesmerises, Fine Art
12 Hersey St
Bedford, NH 03110
(603) 668-0816
l.lesmerises@comcast.net
Original Oil Paintings as well as prints, and greeting cards. Refreshments will be served during the two days. Enter a raffle to win a print of one of my original paintings. Stop by for a tour of my art studio and friendly conversation.
Hours:
Nov 4 - 10:00 AM-4:00 PM
Nov 5 - 11:00 AM-3:00 PM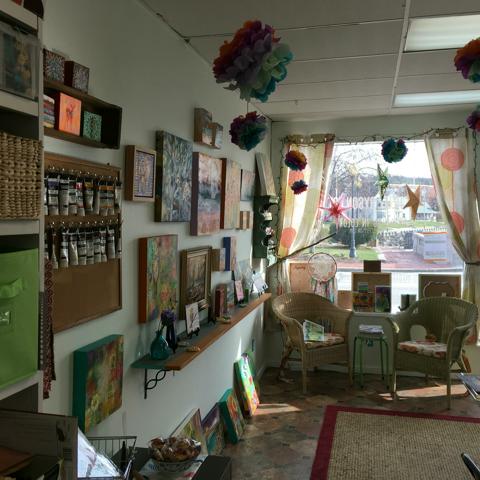 (168) MichelleDysonArt
32 Main Street Suite 3
Goffstown, NH 03045
(603) 660-6244
2tallgirl@comcast.net
Make sure to stop in Goffstown and visit MichelleDysonArt studio and gallery November 4th and 5th. Saturdays start with open studio time at 10-12 with students working on their creative practice. Saturday 1-3 there will be acrylic paint pour demonstrations as well as prints, cards, and original fine art for sale. Sunday demonstrations in alcohol markers, inks and yupo paper will go from 10-12. Select original works on paper will be 15% off Sunday till 3:00.
Hours:
Nov 4 - 10:00 AM-4:00 PM
Nov 5 - 10:00 AM-3:00 PM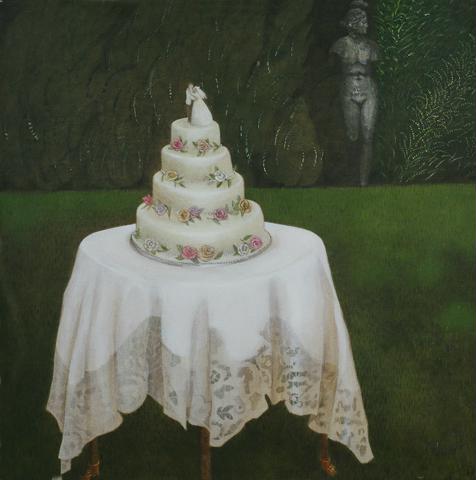 (116) Mill Brook Gallery & Sculpture Garden
236 Hopkinton Road
Concord, NH 03301
(603) 226-2046
artsculpt@mindspring.com
http://www.themillbrookgallery.com
Over 70 artists exhibiting paintings, sculptures, pottery, handmade jewelry, and mobiles, in a wide variety of styles and prices ranges. It is a place where "Art and Nature Meet" and can be enjoyed by all ages. Kids are always welcome!
Hours:
Nov 4 - 11:00 AM-5:00 PM
Nov 5 - 10:30 AM-5:00 PM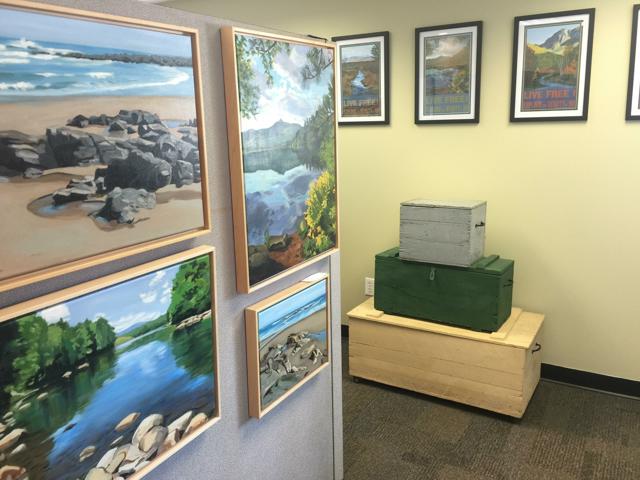 (137) Paintings by G. D. Thompson
513 Donald St
Bedford, NH 03110
(603) 793-0757
giseledthompson@gmail.com
http://www.etsy.com/shop/artbygisele
Visit a working studio to view original paintings, framed and unframed prints and cards.
Hours:
Nov 4 - 10:00 AM-4:00 PM
Nov 5 - 10:00 AM-4:00 PM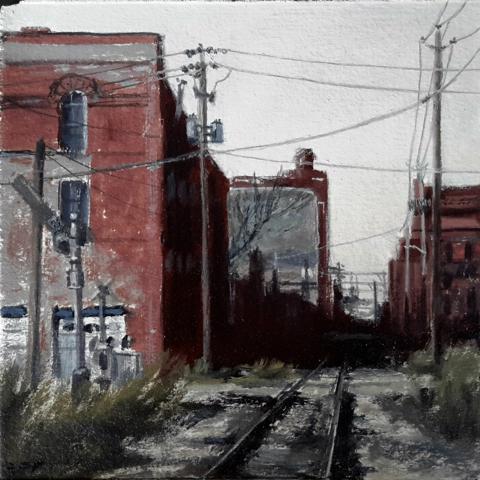 (173) Previte Gallery
112 Silver Lake Road
Hollis, NH 03049
(603) 465-2647
slpaint@charter.net
I am an oil painter working in a style that I describe as "Representational Impressionism". My subject matter is that of light and atmosphere focused mainly on the landscape and architecture of rural, urban and industrial subject matter.
I will be showing a variety of original paintings and will also be accepting students for oil painting classes and workshops which I conduct at my studio in Nashua.
My paintings are exhibited throughout New England as well as New York.
Hours:
Nov 4 - 10:00 AM-4:00 PM
Nov 5 - 10:00 AM-4:00 PM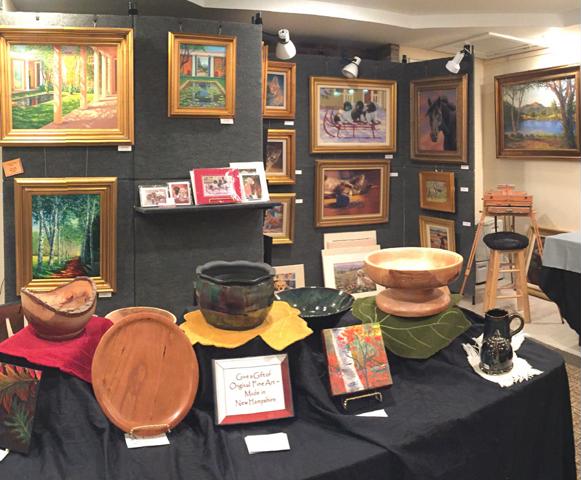 (123) White Birch Fine Art, LLC
20 Brook Road
Amherst, NH 03031
(603) 801-0703
elaineart56@gmail.com
http://www.whitebirchfineart.com
The Studio offers traditional oil paintings representing subjects of Landscape, Seascape and the artists experimental series, Organic Matter(s). All sizes available from small miniature to larger. Prints and cards also available. Wood bowls and stoneware are some other items you might find here. The Studio is open all year by appointment or chance. Art Instruction offered for 14 yrs. up.
Hours:
Nov 4 - 10:00 AM-4:00 PM
Nov 5 - 10:00 AM-4:00 PM